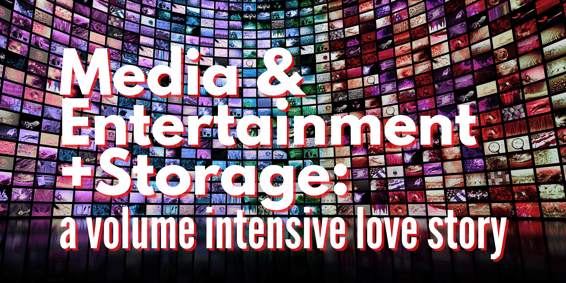 For 15 years, the media and entertainment industry has undergone profound changes and had to adopt digital technology for content creation and production, as well as for the distribution and content delivery. Now, the industry continues its transition to even higher definition formats and new technologies, such as virtual reality or 4K format.
Are there new challenges associated with current developments ? How does storage adapts to these changes ? How the data management solutions help to address these challenges ?
But first let's hear what our customer difuze, leader in postproduction, adaptation and distribution services in Canada and beyond is saying about facing these challenges and how they leverage Miria Data Management capabilities to solves them and focus on business.
***
difuze relies on Atempo
Miria for Archive and Backup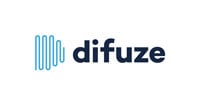 Backed by a robust infrastructure, with advanced proprietary technology and products and experienced staff, difuze has quickly emerged as the leader in content postproduction, adaptation and distribution services in Canada and beyond. difuze relies on Atempo Miria for Archive and Back Up. 
"

We had multiple business lines in multiple locations --all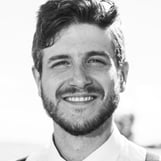 using different technologies

,"
said Philippe Hamelin, Senior Manager, Operations Development
,"

After centralizing our data, we needed something more flexible, robust and scalable. Using Miria as a both near-online and offline solution, allowed us to automate away recurring tasks in order to concentrate our efforts on serving our clients and not on our data housekeeping. Miria's search tool helps increase productivity by allowing us to quickly find assets and pull them back into production when needed.

"
The downside of digital workflows in media & entertainment industry
Across all segments of the media and entertainment industry, the past twenty years has seen a fundamental transformation during which virtually the entire industry moved from tape or film to digital media, from everything stored in one place to multi-site and cloud locations. This change required major investments in digital equipment and processes: new cameras and new editing workstations, additional servers, new storage and new software, plus hiring or training staff for these new workflows. While the transition to digital is now complete, the work is far from over. The transition to higher definition formats and new technologies (4K, VR, etc.) continues to impact many facilities.
Despite the advantages of digital workflows, significant challenges remain.
Expanding project volumes vs existing storage volumes

:
Each hour of footage requires more storage capacity than before. The switch to HD, storages saw needs multiplied by 6 on average and required content creators to rethink their storage architecture. Current resolutions are even more challenging with 4K formats needing between 5.3 GB of storage per minute (318 GB per hour of content) and up to 42 GB per minute (that's 1TB per hour of content) depending on the mix of code/resolution. Let's not forget that these metrics are per camera! Add VR to the mix with single 360 images frequently above 2MB when a video usually needs 60 frames (or images) per second. Managing storage capacity has become a major challenge. Editors are scrambling to free up space before they can start editing a new project —or they may have to turn down higher definition projects for lack of storage capacity or lack of capacity to free their workspace fast enough.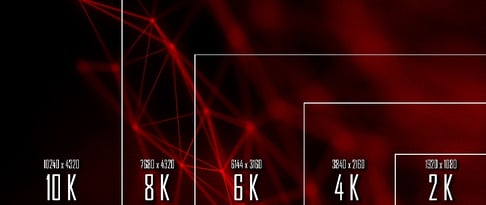 With digitally-shot media, the natural "backup" that the original film or videotape provided no longer exists. Without a proper data protection strategy, raw footage is left at risk. A disk crash or accidental deletion can mean permanent loss of irreplaceable footage.
***
Rethinking the role of the archive
For all these data management challenges and to help to make digital transformation a success, there is a solution: the digital active archive. This modern archive expands the definition of the archive in order to address above challenges.
Traditionally in media workflows, archiving was the last step in the creative process. Just before broadcast or distribution, the content would be archived onto a master tape or film and stored in a media vault (archive). These vaults were intended as repositories that could be manually searched to retrieve content for later re-use.
With digital active archives, the archive is much more than a final resting place. Instead of a final step in the edit process, the archive is an integral part of the digital media workflow: any piece of media is available on any production platform whenever it is needed. From ingest, to edit, to playout or distribution, all workflow steps leverage the archive to achieve one or several objectives:
K
eeping
previously created content at a producer's or editor's fingertips makes
re-use quick and
easy.
Data
movement
allow
s
administrators to align storage performance (and cost) with access needs and
the
relative value of the content. Making content available doesn't necessarily mean it needs to be available on high-performance storage. Moving less
frequently
-
used
content to tape
/cloud
or lower-performance disk can significantly reduce infrastructure costs.
D
igital archive
s
protect and preserve content throughout its lifespan—from backing up otherwise unprotected raw footage
at ingest time
to becoming the master vault for historical preservation projects.
***
For further reading on M&E customers protecting their data: