Atempo-Digital Archive (ADA) case study
THE CUSTOMER - LE LABO, PARIS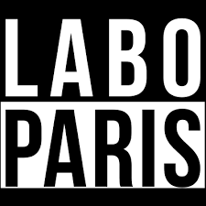 "Le Labo" is a Paris-based post-production company for media and entertainment creations for cinema, television and documentaries. Their expertise ranges from processing rushes to mastering films, including online editing and calibration. Since its creation, the company's ambition has been to offer the same high-end quality of service to high-budget films and smaller budget art house films.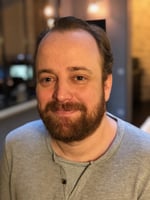 THE CHALLENGE - PROTECT CUSTOMER DATA OVER TIME
A typical camera films at a rate of 1 to 1.5 terabytes per hour. Several cameras are required for the same sequence. There is usually too much data to store for long periods on storage systems shared between post-production editing stations. Data, editors are not working on at any given time must be migrated to cheaper and larger storage systems. This involves a lot of data movement a potential risk which requires the utmost care and planning.

"I wanted a solution in which I could entrust all my customers' data. I researched the market and selected Atempo-Digital Archive. The solution can automate all the features that I require and it is reassuring that ADA is used by so many American media and entertainment leaders."

-Arnaud Caréo, Technical Director, Le Labo Paris

THE SOLUTION - ATEMPO DIGITAL ARCHIVE: AUTOMATE TO PROTECT DATA

At Le Labo, Arnaud Caréo has built the infrastructure that he wanted and that the customer needed. He spent time exploring the market to seek out the most appropriate solution. His ambition was to provide a first-class service and tools for his customers, such as the 4K projection room equipped with the Baselight colorimetry software.

Arnaud Caréo chose Atempo-Digital Archive for their adaptability and their user interface that enables all project data to be archived with a simple click.

Customer videos arrive on the shared disk storage system and after calibration and encoding, they are transferred via dark fiber to tape libraries located on two different sites to maximize security. Each site stores 1,400 LTO-6 tapes with 4 drives to enable parallel reads and writes. This amounts to 3 petabytes of storage on each site.

When the time comes for final editing, the video files are retrieved by a simple script from one of the libraries and transferred to the disks so that the calibration team can work on the film in high definition. Data is accessed via NFS or CIFS.

The result - films and documentaires are protected. With Atempo-Digital Archive, Arnaud Caréo is also preparing for the evolution of media and entertainment standards: High Definition, 4K then 6K or 8K, because the solution is fundamentally scalable. Growth can be managed by simply adding ADA Data Movers, the components responsible for transferring data between two storage locations.
Ultimately, Arnaud Caréo has placed his entire trust in his choice of archiving solution. The level of automation achieved allows him to spend more time with his customers, sometimes even on actual film sets.