Hybrid Cloud Archiving: Data Management Evolves in 2021
While the security and sovereignty of data stored in the Cloud remains one of the main challenges for organizations in the coming years, 2021 will see an acceleration of data management trends, notably through the growing use of archiving in hybrid infrastructure scenarios, a mix of on-premises and Cloud infrastructures accelerated by the impacts of the COVID crisis. Let's take a closer look at the trends in the coming months following this paradigm shift.
Increased data management complexity will require practical changes
Many organizations are trying to adapt to new practices caused by the health crisis, for example by trying to leverage their current archiving systems to adopt new workflows in:
Remote collaboration on shared archive for frequently modified data (research, M&E, ...),

Content Distribution (M&E) - sharing files and content with customers and partners,

Cold data storage

in this hybrid trio:

local – cloud – air gap
Companies are also looking for solutions to adapt their production tools and processes while aiming to reduce CAPEX / OPEX (capital and operating expenditure):
Move on-premise archives to cost-competitive cloud storage,

Data migration between cloud storages
However, it is important to keep in mind that data management in the cloud is not about having a specific platform or infrastructure, but about choosing the solution best suited to the task at hand. In some cases, it is not about the cloud at all, but about on-premise systems or even legacy systems. This is why, in a complex and heterogeneous environment, enterprises will need to continue to strive for an independent approach to vendors to minimize blind spots and contract exit surprises
***
Striking a balance between cost management and storage flexibility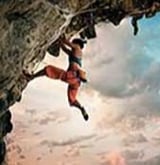 In 2021, not only will the trend towards unstructured data continue to drive use cases such as IoT, simulation etc., it will become predominant practically in every domain. This will require data archiving and management solutions to prove that they can adapt to exponential volumes, and also that they are flexible enough to accommodate multiple complex scenarios in heterogeneous, multi-site environments. But it is not uncommon for organizations to be locked into specific systems for critical solutions that are cumbersome or complex to adapt.

The risk is that, faced with the need for rapid change, organizations use rigid solutions or make choices based primarily on cost. With this in mind, organizations will need to strive to maintain maximum storage flexibility and avoid "vendor lock-in" by ensuring that they can migrate data from the public cloud to on-premise storage (tape, disk, private cloud) at any time. This hybrid infrastructure will concern more and more companies (75% in 2021 according to Gartner), especially with governance and sovereignty issues that will push them to recover data from the cloud or keep some data on site.
***
Ever-increasing cyber attacks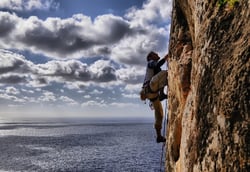 In view of the year 2020, it is likely that the number of cyberattacks on backup and archive data will only increase in 2021. This increase will continue to have a critical impact on business continuity and the preservation of long-term assets. This impact extends across the organization's entire workflow: from preparation and planning to the execution of archive protection tasks. Adhering to best practices will be essential to address this. Among them, the proper management of multiple copies disseminated on different media will require appropriate vulnerability audits and stricter access management.

Threats are also internal: the exponential growth in the amount of data produced can also lead to the creation of data silos. With some teams teleworking, companies need collaborative IT environments more than before, data silos can quickly become a headache by slowing down company projects and increasing storage costs, creating unnecessary expense. The trend over the next few months will continue to unify data through Enterprise Data Management and other platforms.

This year has shown that all organizations can find themselves struggling to manage their data properly, whether to protect it from external threats or simply in its management (storage, accessibility). This increasing complexity of data management seems to be to the advantage of cloud providers who offer services that are cost-effective and relatively secure. Nevertheless, some internal bastions of data hypersensitivity will have to be kept differently. These various factors will increasingly drive more organizations to adopt hybrid infrastructures potentially consisting of multiple vendors in which data will move through its lifecycle. There will be a continued need for specialized third party vendors to address specific use cases and the new challenges of managing ever-increasing data volumes.