High-capacity storage backup: 6 essential features
The failure of a file recovery is unquestionably one of the worst computer crises. Not only does it sometimes irretrievably compromise a company's vital data, it also takes users by surprise and occurs when they need the missing files most. New cybersecurity issues only aggravate the situation as more and more companies, including SMEs, fall victim to cyber-attacks that target their files therefore compromising their accessibility or integrity.
Fortunately, there are countermeasures to these unpleasant surprises. Atempo's Miria for Backup software specializes in backing up large volumes of unstructured data. These represent the bulk of the files used by companies. The exponential increase in their volume poses a financial challenge to organizations of all sizes.
While the IT market is struggling to meet these new needs, the Miria for Backup solution alone combines the 6 features that are essential to the efficient backup of large capacity storage.
1. Track storage modifications with Atempo
FastScan
Each organization develops its own strategies to deal with the proliferation of unstructured data. But in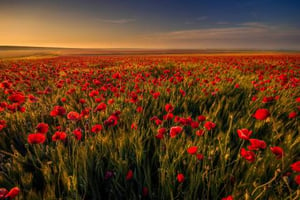 reality, few of them have succeeded in establishing rules that are homogeneous (nature, location, method of data use), reliable, and respected by all production teams. Due to a lack of method and time, it is frequent that some large data repositories are not adequately and regularly protected.
The key to good protection is the ability to regularly perform incremental backups on very large trees containing millions or even billions of files.
Miria for Backup has a FastScan feature that allows for a quick scan of file storages to identify changes since the last backup, thus capturing all new and modified files.
With the explosion of data volumes, this ability to quickly scan storage to identify changes is now vital to organizations because its absence alone can deprive the company of backups, prevent users from reverting to the previous version of their choice, and even prevent the company from restarting after a major incident.
***
2. Handle billions of files
Many data storage managers are experiencing job transformation. They see the limitations of their backup software and realize that big data requires more powerful tools.
Miria for Backup makes it possible to back up large file storages. Its software is capable of handling the transfer of several petabytes of data, as well as millions or billions of files while respecting data integrity and production activity.
***
3.
Opt
for incremental backup ... to infinity and beyond!
In addition, the use of an archiving solution such as Miria for Archiving frees up space on production storage by moving cold data to the archive, thus reducing the load and duration of backups.
Backup operations seem simple and daily to users.
Incremental backups "save" users in difficulty because they provide them with a lot of flexibility and the ability to restore. They differ from replication or snapshots operations which quickly show their limits when rebuilding an information system after a disaster. They are either dedicated to a brand or a type of storage or lack integration with the backup for disaster recovery purposes.
The latter is often going to require "stacking several" backup software to meet all needs, to the detriment of storage and production bandwidth.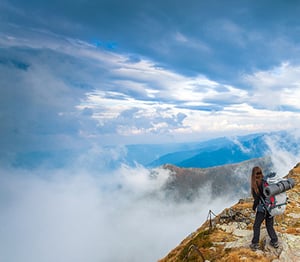 Miria for Backup secures high-capacity file storages with successive incremental backups. It promises a smooth update of the storage. Each operation starts from a previous copy - full or incremental - before duplicating and saving only the new items detected by FastScan. Backup is easy, fast, and requires little storage space despite the large volumes processed.
These incremental backups can also be intelligently consolidated by Miria into an "infinite incremental backup" mechanism that allows "on demand" rebuilding and restoring. No more need to spend time on full backups, incremental backups do the job. So much time and so many storage cycles are saved.
In addition, an archiving solution frees up space on production storage by moving cold data to the archive, thus reducing the load and duration of backups.
***
4. Accelerate on-demand backup operations
The first backups of very large file storages can be very time consuming and can take up storage bandwidth for a long period of time. This is also the case following important changes to a storage (moving large volumes of data, storage consolidations, ...).
If there are time constraints to perform this initial backup, Miria can reinforce the data movement by adding Miria Data Movers to "boost the backup". This cluster of machines parallelizes the collection and movement of more data in order to reduce the backup window.
***
5. Facilitate Miria administration and integration
It must be possible for all teams, including those without technical training, to adopt a backup solution. This adoption is partly made possible by Miria's Time navigation function which makes data restoration accessible and intuitive thanks to a simple "drag & drop".
For IT experts in charge of data protection, Miria has a central administration interface that gives them visibility into all components of the solution, as well as the progress and supervision of each task.
In addition, Miria for Backup has documented APIs (Application Programmable Interfaces) and CLIs (Command Lines Interfaces) that allow integrating and automating the use of Miria for Backup into existing business processes.
***
6. Adapt to changes in digital ecosystems
Unlike other data protection solutions sometimes bundled with your storage solutions, Atempo solutions are designed to be open and compatible with the widest range of manufacturers.
In case of a crisis, it is for example possible for a user who has backed up on storage A to restore the files on another storage B from another manufacturer/protocol/file system.
Atempo has always refused proprietary formats and any form of vendor-lock-in: data is the source of value creation for businesses in the 21st century. Companies must retain the freedom to move data at will.
Data Storage Managers no longer need to be left to deal with the security concerns of their large file storage facilities on their own. Call on Atempo's teams to discover the solutions best suited to the challenges of your organization!
***
Further reading :