Backing up multiple copies, securing your air-gapped archiving, battling cyber threats... data protection solutions have multiplied recently; but despite the best preventive measures, zero risk does not exist. In the event of data loss, companies are still exposed to a negative impact to their image and intellectual property, as well as to additional costs related to business interruption.
In 2019, cyber security experts noted a rise in the number of attacks penetrating user endpoints (laptops and workstations). Additional data loss risk occurs when the laptop is on the move are also more likely to be lost or damaged.
Among these targets, one category is particularly at risk: the mobile devices of decision-makers. The mobile devices of these VIPs represent the sole storage point for 30% of the company's strategic data. Only good prevention and defense practices in the event of an attack, as well as a solid plan to protect your data, can reduce this major risk to an organization's operations.
***
Quantifying the risks associated with data loss
A clear indication of the increasing cyber security risks is the skyrocketing price of data loss insurance that covers data centers, application servers, and storage servers. This rise reflects both the constant increase in cases of ransomware infections and the growing strategic importance of data for the functioning of organizations.
Already a year ago, on the occasion of the ransomware attack on Altran Technologies, a report published by the Cyber Risk Management (CyRiM) project warned of a realistic scenario of a ransomware cyberattack propagated by e-mail. Given the maturity of cybersecurity plans, such an attack could have caused between $85 and $193 billion in damage - a cost equivalent to that generated by Storm Harvey which devastated much of the Eastern United States in 2017. Except that these amounts "far exceed what the cybersecurity insurance market can offer", worries Lloyd's, a leading UK insurer.
Criminal action is not even necessary for these dramatic scenarios. The loss of a laptop alone can cost up to €50,000 to a company that does not have a backup solution.
***
Decision-makers' mobile computers, a major risk factor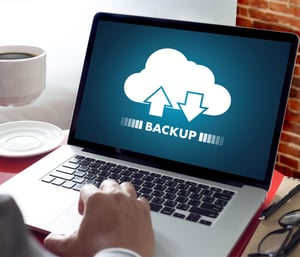 Theft, accidents, viruses, carelessness... The cyber risk factor posed by laptops is too often aggravated by the regrettable negligence of IT departments. They still too often consider that the user must be made responsible - but without offering him a realistic solution, dedicated to mobile laptops, and adapted to their actual use.
The risk can be reduced by implementing best practices. But in the event of a proven data loss from a nomadic device, the user must have a recent backup so that they are able to restore data in all situations.
Atempo does not wait for a disaster to occur before reacting. We offer to regularly test customer incident response plans; and, thanks to our backup solution, Lina, we anticipate the actual use of laptops.
***
Reacting after data loss from a mobile computer
Immediately after the disaster, the Lina backup solution offers several realistic solutions to perform emergency file recovery.
Restoring lost files from File Explorer
The user of an endpoint protected by Lina can intervene directly from the Windows Explorer or the MacOS Finder. This means that in case of disappearance of one or more files, we can act immediately and autonomously from the storage directory of the disappeared files. Lina provides full visibility on the state of protection of the files and guarantees access to a calendar: simply choose which backed up version to restore.
Restoration via a web browser, without direct access to the mobile device
The risk increases if the user has lost access to their mobile device while outside the enterprise perimeter - and therefore needs to perform an urgent restore without access to the data center.
The situation is not hopeless, however: thanks to Lina, users can use their smartphone or a colleague's computer to connect to the backup platform via a web browser and restore their document in just a few clicks. The operation is of course secure, thanks to two-factor authentication.
Reconstruction on a virgin machine, from a BMR backup
Lina by Atempo also proves the usefulness of backup solutions when restoring the contents of a lost computer - its data, but also its system – to a completely new machine. Even better: while this type of restoration is usually a difficult task accessible only to IT experts, Lina's BMR (Bare Metal Restore) backup allows a user to rebuild the workstation in a single operation, the rebuild operation is launched in 5 minutes. No time to lose!
Restoring missing or crypto-locked files through time navigation
Following a disaster, it is not always possible for the user to identify exactly which files have been damaged. They may also fall victim to a crypto locker. In both cases, Lina allows the user to "go back in time" to compare the contents of the backup folders at two chosen dates and list the files to be restored.
***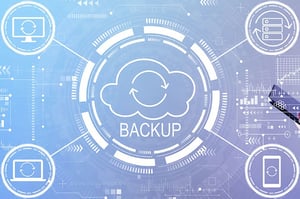 Provided that good prevention practices are followed and that a rapid response is made in the event of a disaster, backup solutions compensate for the vulnerability of mobile devices and protect them against data loss.
Atempo's Lina backup solution provides several realistic incident response plans. But for them to be effective, they must be integrated into a cyber-resilience system that covers the full range of risks faced by each organization.
***
Further reading: