File migrations and the lure of the free tools
One of the specialties of Atempo experts is salvaging failed migration jobs. Our new clients turn to us for help after a failed storage migration job and each time it's the same story. With a view to saving money, they had opted for a free tool.
Far be it for us to criticize them! A recent Gartner poll showed that 50% of migration projects go over budget. Certain free tools such as Robocopy or Rsync do a good job on straightforward migration operations. For a seasoned storage manager, the choice of solution would appear to be obvious!
Let the warning bells chime: an ill-adapted tool can often lead to irreparable data damage or loss and additional costs. And here, straight from our customers' actual experience, are 5 reasons to invest in a quality professional solution.
***
Ensure data security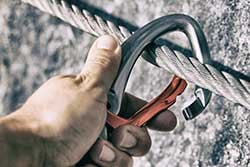 Popular belief n°1 : "My data is safe with a free migration tool such as Rsync or Robocopy."
FALSE - Free tools are rapidly overwhelmed during the migration process. Data loss and severe bottlenecks become almost unavoidable.
To avoid failure along the lines of the MySpace incident, one of our customers recently reconsidered their migration strategy. This US University Research Lab and former Rsync user, was convinced by Atempo's Miria for Migration.
Our tool performs incremental migration cycles to ensure migrated data remains secure. The user can:
- follow the progress of the migration down to file level: most of our migrations run with full access to the storage which remains in constant production mode.
- identify the stubs (files archived with tiering) on GPFS, where Rsync will retrieve the actual file with security risks and performance impacted;
- follow the daily migration progress with a view to anticipating -with precision- the cutover to the new storage.
A storage platform or NAS is an essential component in any enterprise IT infrastructure. Even if all storage data does not have the same importance or the same "freshness", it is nonetheless vital to not lose a single file during migration - whether this file is existing, modified or created during the migration.
Anticipate the volume of data to migrate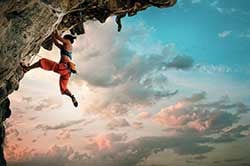 Popular belief n°2: "Every tool can handle any amount of data."
TRUE - Robocopy or Rsync can indeed handle large volumes of data - on the condition that the data migration occurs over a long and unpredictable period.
One of our clients, a large American industrial group, was experiencing very long exploratory scan synchronizations of their NAS. In the absence of a reliable synchronization, our client had the choice between:
- the multiplication of identical files which could prove to be increasing risk for overall data integrity;
- production stoppage during the migration process - again for an unspecified length of time.
By comparison, the Miria FastScan feature guarantees rapid and secure synchronization with the destination storage (even with a 5% daily modifications rate at this particular client even if we have seen upwards of 25% at a different client). FastScan lists modified files and creates a mirror in the destination storage. Most of our clients migrate several petabytes of data with zero production stoppage during the actual migration.
Adapt to complex IT environments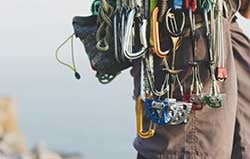 Popular belief n°3: "Free software works everywhere for everyone! Logically, they can be deployed in all environments."
FALSE - Do not confuse "off-the-shelf software" with an "adaptable solution".
To help companies control their costs, Miria for Migration:
- handles unstructured data sets, fully maintaining ACLs (Access Control Lists) during the migration;
- adapts to even the most complex IT environments. With a genuinely vendor-agnostic solution, Atempo makes light-work of cross-platform migrations for Dell, Qumulo, Lustre, DDN, IBM, Huawei, Panasas and more.
Call on data migration experts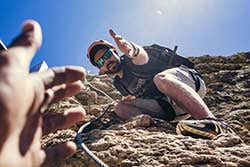 Popular belief n°4: "Only the IT team really understands the technical requirements."
TRUE -The skills of the storage manager and team are essential assets for any company.
But change management is often part of a different skill set. The more complex the data migration, the more experience makes the difference between a failed project and a successful one.
Miria for Migration can be used in complete autonomy. This was a strong point for one of our partners who was constantly helping customers work through the various pitfalls of the free tool.
Our customers are never left high and dry when the unexpected happens (and if we're honest, the unexpected does tend to happen!). Atempo experts are on hand to accompany IT teams at each stage of the data migration process. Our clients no longer accept to lose time with free tools because the savings promised by these tools too often turn into hidden costs.
Demand quality from the chosen tool, however big your company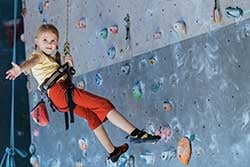 Popular belief n°5: "Tools such as Rsync or Robocopy are the only real option available for small businesses!"
FALSE - It's no longer just large corporations that require complex data migrations! We increasingly talk to startups, SMBs, research labs etc. managing several hundred terabytes or even petabytes of data.
With Miria for Migration, Atempo software enables rapid, reliable and flexible data migration and adapts to an organization's needs.
Need more convincing? Click below to book a demo:
***
Read more: