With the imminent release of Tina 2020 we sat down to discuss this latest (and greatest) major version release with Luc D'urso (CEO of Atempo), Louis Laszlo, (Director of Product Management), and Heather Shiers (Product Manager, Tina).
***
So, THE TIGER IS BACK - WITH ALL CLAWS OUT!

ADAPTABILITITY IS A CENTRAL CHARACTERISTIC OF THE BIG CATS. CAN YOU TELL US MORE ABOUT TINA (VERSION 2020)

?
Louis Laszlo (Director of Product Management) : Tina has protected IT infrastuctures in thousands of firms and organisations for over 25 years. As you know, the last 20 years has witnessed the birth and development of virtualisation, cloud and hybrid architectures...
Two years ago, we launched a major project to include all these evolutions into our solution and its interefaces and prepare the ground for additional major features sought after by our customers. Tina 2020 is the first deliverable resulting from these efforts.
Heather Shiers (Product Manager, Tina) : The guiding principle of Tina 2020 is the strong desire to place the user at the core of the product. This is not just empty talk: we have worked with experts in user interface design as well as our customers and partners, taking their needs and constraints into account.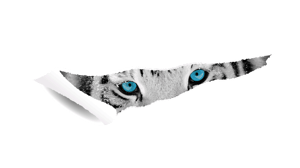 Our users are backup administrators with increasing numbers of virtual machines and applications to protect each year. They need supervision systems to detect potential problems in seconds. When starting up new machines they need efficiency and clarity, and pre-defined elements ready to be applied.
Lastly, in the event of an incident, they require increasingly intuitive interfaces (wizards) to simplify and speed up restarts and the infrastructure operations after each incident.
Louis Laszlo : With Tina 2020, we have added a dashboard to simplify supervision processes. We have also redesigned the administration and operational procedures. The UX is based on a 100% native web interface including a REST API that opens the web interface to developers!
***
WhAT ARE THE new perimeters covered by thIs release

?
Louis Laszlo : Let's focus on 3 major enhancements. Firstly, we have connected Tina 2020 to the cloud. Our customers can choose in which cloud (S3) they store their backups. Our powerful deduplication algorithms make it easy to protect 100 GB of data with a single MB of available bandwidth to the cloud.
Tina 2020 also protects VMs hosted on OpenStack cloud platforms. The VMs created in these virtualized environments are backed up by Tina to one or more target storage media (cloud, tape, disk, etc.). All this is done without deviating from our model; no need to install agents in each VM; Tina 2020 handles incremental backups and granular restores.
Lastly, we have also integrated Microsoft 365 protection both for messaging and OneDrive directories and files. Tina 2020 protects these critical environments in real time and provides granular object restoration (emails, meetings, contacts, files, etc.).
Heather Shiers : These three significant developments - all eagerly awaited by our customers - are projecting Tina 2020 resolutely into the future. And they stay true to the qualities that have formed part of Tina's DNA for years: Time Navigation regardless of protection, ease of recovery, choice and security of target storage media.
***
WhY DID YOU CHOOSE THE TIGER TO EMBODY THIS LATEST VERSION of tina

?

Luc d'Urso (CEO Atempo) : The words most frequently used by our customers to describe Tina are "reliability", "robustness", "trust", "versatility".

This majestic tiger, with its unique white coat is the embodiment of agility and strength. These are just some of the characteristics of Tina 2020, one of the rare European solutions to stand out in the global arena.

Let's not forget that the White Tiger is above all a member of the big cat family meaning we can clearly state our ambition to conquer the data protection market.