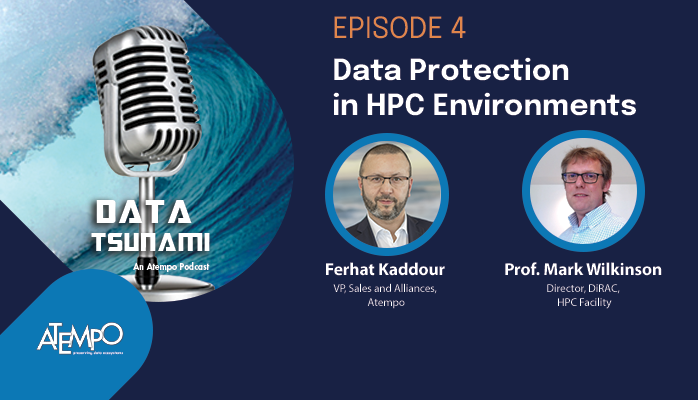 An Atempo Customer Story: Dirac
On this episode, Data Management and protection challenges in HPC environments. Atempo VP of Sales and Alliances, Ferhat Kaddour will be joined by Professor Mark Wilkinson, Director of the Dirac HPC Facility. DiRAC (Distributed Research Utilizing Advanced Computing) is the integrated supercomputing facility for theoretical modeling and HPC-based research in particle physics, astronomy and cosmology and nuclear physics.
"There were a number of reasons why Atempo was a good choice for Archiving from our perspective, including the fact that you can have duplicate archives on different tape libraries. You can have a choice between command line access and GUI access. That's important because not all users prefer one or the other, a lot of our users would prefer a command line. And then having different rules on how you paralyze depending on the size of the archive, that, that also helps in terms of scheduling of things. The fact that there's a web browser interface as well, so that it, it integrates with the LDAP system that's, that was another key selling point for us."
--Prof. Mark Wilkinson, Head of HPC Facility, Dirac