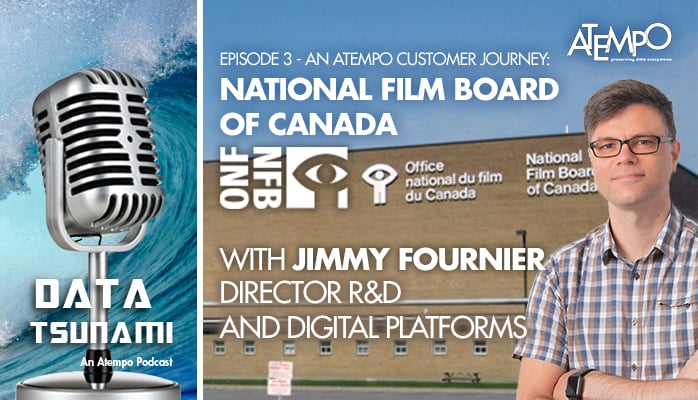 Protecting the Assets of the National Film Board of Canada
In this episode, Atempo VP of Sales and Alliances, Ferhat Kaddour joined Jimmy Fournier, Director of R&D and Digital Platforms, NFB (National Film Board of Canada), to discuss their longtime customer relationship with Atempo and how Miria for Analytics will revolutionize their dta management workflows.
"We chose Atempo because we felt it was the best solution for archiving but also because of the unique relationship we knew we would have with the company. As a government agency, having direct and regular access to our suppliers is critical. Our engineers work closely with Atempo on different projects.
So if there is an issue, you don't open a ticket like you do with regular supplier, you work together to investigate and help find a solution. It's a completely different type of a relationship.
As a result of this collaboration, NFB has preserved all their audio-visual content using Atempo Miria's Data Management solution.
We use Atempo for all our data movement across our studios in Canada. We have used their solution on many successful projects and features over the last 13 years. Miria for Analytics is already helping us manage our data silos, become more efficient, reduce storage footprints and become more eco-friendly in the coming years."
Jimmy Fournier, Director R&D and Digital Platforms, NFB
Please listen back to the episode for the full interview with Jimmy Fournier and learn how Miria is revolutionizing NFB workflows