We are delighted to announce the release of 4.6.1 of Time Navigator (Tina). This version includes major enhancements including:
The backup catalog is now 1 TB
An Admin application to launch an embedded Web interface (without Flash)
HVDS retention management improved
DOUBLING of the backup catalog to 1 TB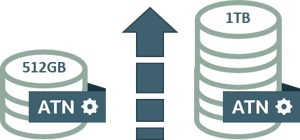 From Tina 4.6.1 the maximum catalog size has been increased to 1 TB.
The catalog can automatically expand to this new size. There is consequently less need to split the catalog and/or library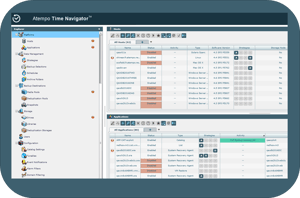 ADMIN "APP"
The new Admin "App" runs the Web Administration in an encapsulated interface. This avoids the need to install Flash to access the Web User Interface through a browser for Windows & macOS.
This can be accessed via a shortcut in the Windows menu.
NDMP – DEDUPLICATED BACKUP
NDMP backups (dump format) can now benefit from deduplication with HyperStream Server. The stream of data is cut into 1MB blocks on the NDMP tape server for optimal deduplication. Only modified blocks will be sent to the HyperStream Server for global deduplication. Expect to see high deduplication ratios!
new operating systems, applications and drive support
DB2 V11
Debian 9.1
Red Hat 7.4
MySQL 6.0
Oracle SL4000 drive
improved hvds retention management
Cleaning up the deduplication storage when a single VM has been removed is now possible via command line. The new tina_storage_ctrl lets administrators remove instances by pool, application or individual object.