Atempo helps Frontporch
We regularly hear from our clients and prospects that they are uncertain about the ongoing support for their premise-based Front Porch DIVA archive solution and not ready for a full cloud-based solution. Or that 100% cloud simply will not fit their current needs.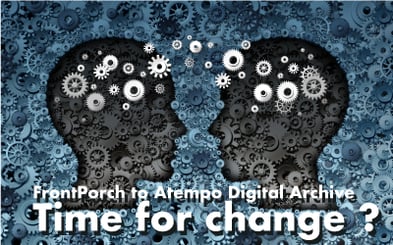 Atempo has a seamless replacement solution and the professional service teams you need to transition from Diva to ADA (Atempo-Digital Archive). We provide vendor-agnostic storage target options for your data and we can either plug into your existing MAMs and hardware or transition to new targets (disk, tape, cloud, object…).
Our multitude of M&E customers attest to the power and depth of our ADA product offer with inclusive features such as Partial File Restore (PFR), FastScan Backups, Disaster Recovery for Large Storages, Automated Data Migration and Synchronization to name but a few. T
alk to an expert, talk to Atempo!
More information and contact details here : https://www.atempo.com/en/solutions/transfer-oracle-divarchive-to-digital-archive/