Introduction: Unlocking the Potential of Sustainable Data Management
Until recently, the field of Data Management was primarily driven by the pursuit of reducing storage costs and breakthroughs in storage technology. However, in 2023, we are witnessing the emergence of another important factor: the increasing focus on sustainability. As businesses become more environmentally conscious, they are actively seeking ways to optimize data storage, reduce energy consumption, and adopt sustainable practices throughout the entire data management lifecycle.
In line with this growing focus on sustainability, we are proud to introduce our latest Miria version 4.1, which addresses this head-on representing a significant leap forward in future-proof data management. Designed to address the challenges of today and provide a solid foundation for tomorrow's data needs, this release empowers organizations to harness the full potential of their data while minimizing their environmental impact.
Key Features of Miria 4.1:Transform Your Data Management
Our latest release comes equipped with three powerful features that redefine how organizations manage their data:
Intelligent Auto-Tagging (IAT) for Video Archiving:
This new Miria Archiving capability is leveraging cutting-edge artificial intelligence and is a game-changer for organizations managing large libraries of video assets. By automatically detecting video content and generating rich and precise descriptive metadata, organizations can streamline their archive workflows, enhance search capabilities, and accelerate content creation and monetization of visual assets.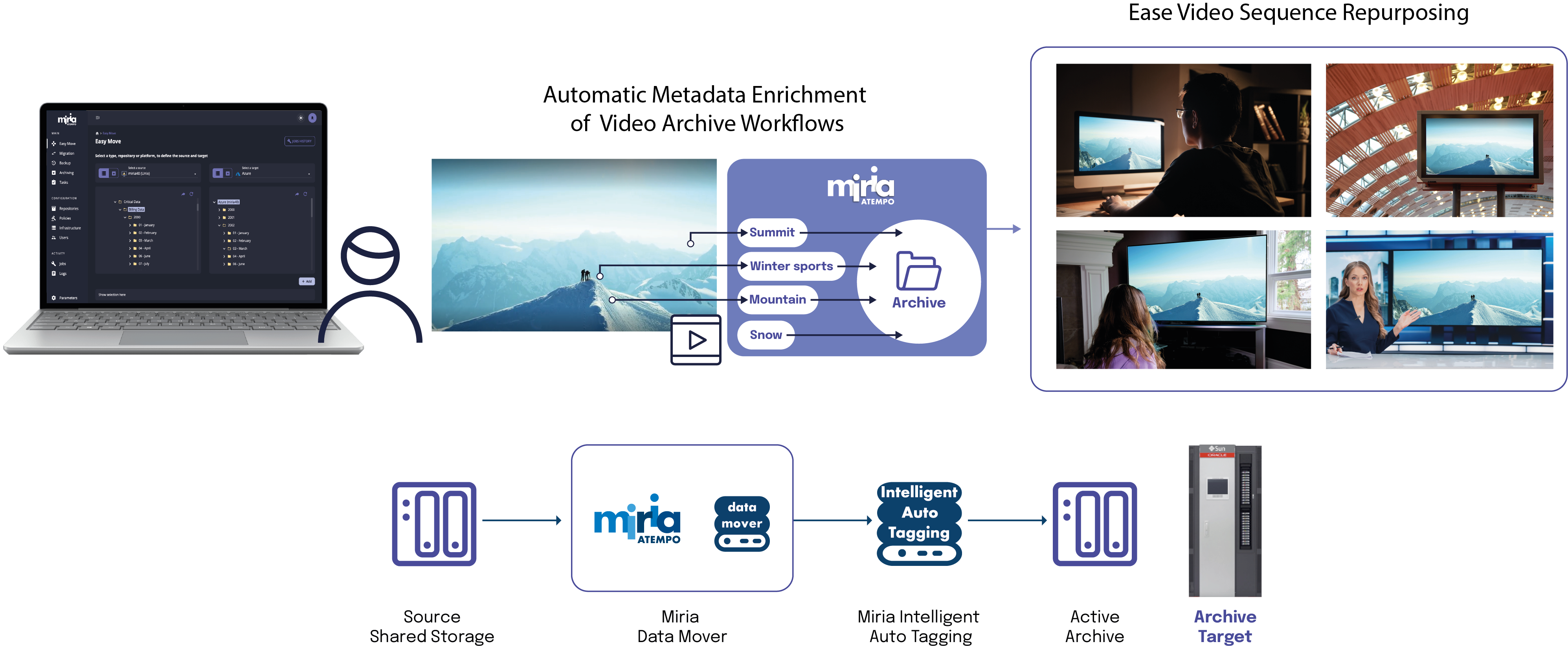 Enhanced Analytics Component:
With two new capabilities:
The inclusion of

personalized tags

enables efficient advanced and automated data triage across all file storages within an organization. Storage managers can use Miria's Analytics central dashboard to define custom tags, which can be easily combined to identify duplicate data sets or identify cold data that would benefit from a more energy-efficient storage platform reallocation


Additionally, users now have the capability to initiate

data movements based on insights

, enabling better decision-making. With the Analytics module, users can leverage data-driven insights from the Analytics web interface to seamlessly trigger data movement or archiving processes. This functionality greatly enhances storage efficiency and contributes to operational excellence.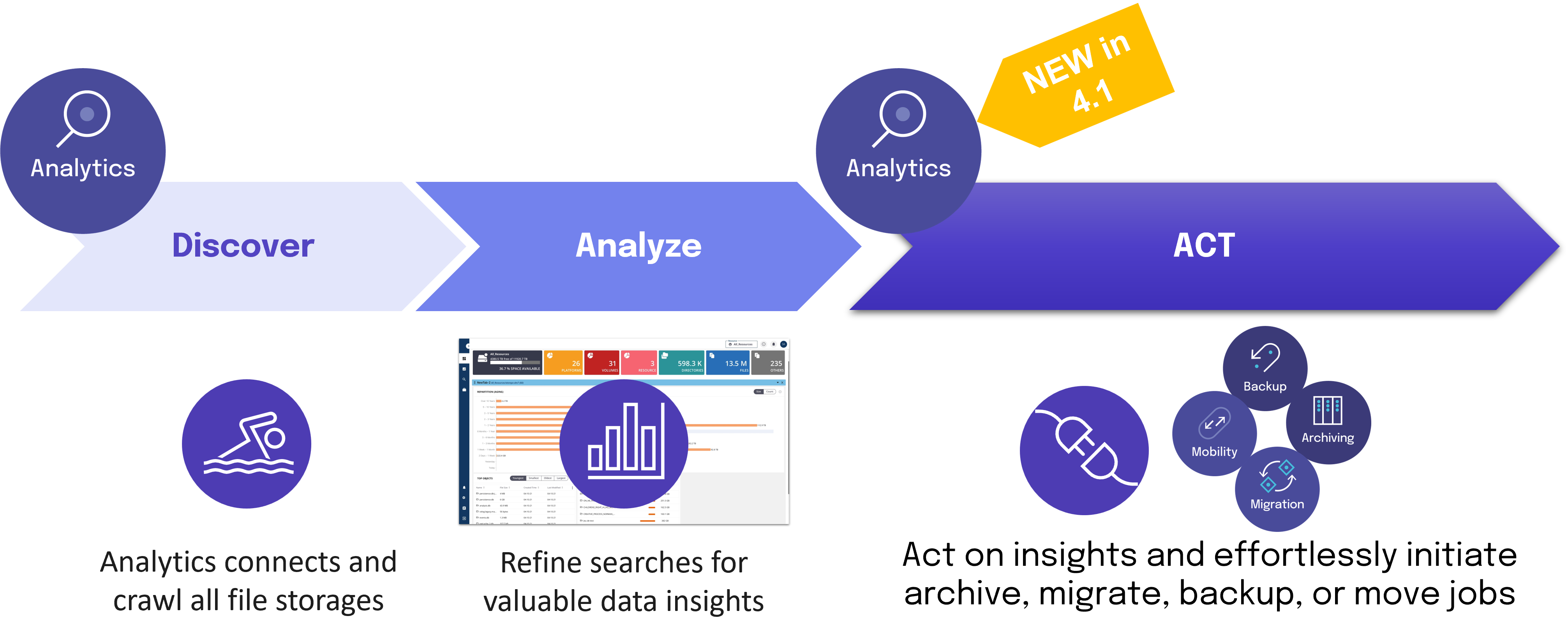 By incorporating these advanced features, our latest Miria version enables organizations to not only manage their data effectively but also align their practices with sustainability goals. The benefits are twofold; businesses can enhance their data-driven capabilities, and minimize their environmental footprint.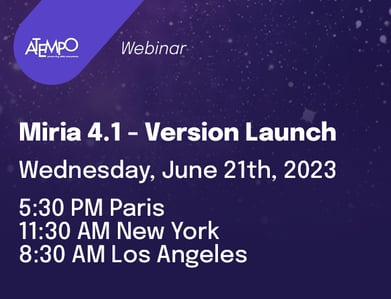 For an in-depth look at this exciting new chapter in data management, join the Atempo product management team as we will present Miria 4.1 at a special interactive virtual event
Wednesday, June 21st, 2023
at 5:30 PM Paris / 11h30 AM New York / 8:30 AM Los Angeles
We look forward to showing you our plan to future-proof data management and how to drive sustainable business practices.