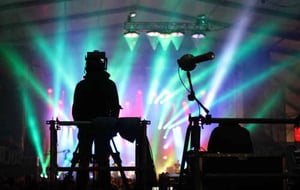 YOU ARE QUITE THE SHOWMAN?
JOIN US!

REFERENCE: EN_PMGPMM_2018
Are you interested? Contact-us with the job reference.

JOB REFERENCE - EN_PMGPMM_2018
LOCATION - France - Massy(South of Paris)
MISSIONS
Plan and execute perfect product/features launches;
Take charge of developing and shipping all messaging and positioning for all content and collaterals facing our customers and users (Customer success stories, product data sheets, videos, blog posts, etc.);
Provide strategic brand and marketing direction on assigned product and service portfolios; develop or refine value proposition(s), establish brand and product guidelines, and optimise go-to-market strategies;
Deliver strategic communications, webinars and web content to our users and customers, as well as create standards for intelligently and effectively articulating and demoing the value proposition of our products;
You will work with the Marketing and Product team to create and develop marketing content required for supporting leads generation (blog posts, white papers, videos, etc.)
You fuel the sales team with collateral including one-pagers, white papers, competitive talking points, product positioning, and sales enablement;
You work hand in hand with Sales, Product, and Engineering to determine the true benefits, the value proposition and key differentiators of our product;
You are in charge of listening, interviewing, and interacting constantly with our users in order to gather as much data as possible in order to fuel the go-market material with insights and adapting our messaging.
PROFILE EXPECTED
Team player and being a natural at collaborating on messages & content.
Fluent English is mandatory, French is a plus.
A self-starting attitude-ready to embrace opportunities to make an impact without needing to be told. Minimum 3 years experience in product marketing,
Experience in conducting user interviews.
Experience defining and managing end-to-end product marketing plans, including go-to-market.
Creative knowledge (both theory and practice), meaning that you know how to use Photoshop, create beautiful slide decks, edit videos, etc.
Proven ability to build productive relationships with both technical and marketing teams.
Excellent oral communication skills. Outstanding writing skills.

PACKAGE
According to experience
Generation Vacation
Lunch vouchers
Contribution to transport costs
Full inclusive health insurance
Photo credit - Photo by Maxime Bhm on Unsplash