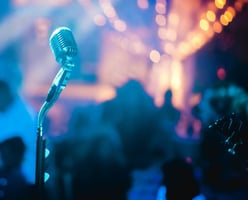 We need you!
JOIN US!

UK_AVV_2019
Are you interested? Contact-us with the job reference.

JOB REFERENCE:
UK_AVV_2019
LOCATION:
Massy (91) - 20 kms south of Paris
Introduction:
Experienced on the storage market and backup/archiving solutions, the Pre-Sales Systems Engineer based in the UK will work closely with a territory account manager to develop the territory partner ecosystem and sales. He will report to the Head of Pre-Sales based in the Atempo HQ, France.
MISSIONS:
Position Responsibilities include, but are not limited to:
Technical pre-sales support for the territory account manager
Train and support the partner ecosystem.
Qualify sales opportunities in the terms of customer technical requirements, competition, decision making process and funding.
Use knowledge of competitive solutions to effectively address and dispel customer objections to Atempo solutions.
Complete required presales documentation quickly and accurately.
Develop relationships with the partners and customers in support of sales team objectives and leverages corporate resources, abilities and personnel as appropriate.
ASSIGNMENTS:
Perform product demonstrations and execute benchmarks to show product features, capabilities, efficiency, scalabilty and performances, and ease of use.
Understand competitor's strengths and weaknesses and develop counter strategies.
Support the end-user during product evaluation with a focus on the analysis of the challenges to overcome.
design infrastructure, implementation path, and provide suggestions on optimal ways to use Atempo products.
Identify and develop new opportunities within accounts.
Provide solutions to a wide range of backup architecture.
Establish and maintain relationships with key customers/partners and individuals.
Communicate strategies to appropriate field and HQ personnel to deliver required support and coordination to end-users/partners.
Document and communicate internally competitive intelligence and new market requirements.
SKILLS REQUIRED:
A minimum of 5 years relevant industry experience as Pre-Sales/Consultant in the storage or backup market.
Strong knowledge of the current storage, backup and archiving market.
Data Protection track record including backup, archiving methods and policies experience.
Skilled on Linux/Windows, Network, Virtualization, NAS, Microsoft products, Databases, …
Cross functional skills.
Results driven.
Leadership skills.
Customer focused.
Time management skills.
REMUNERATION:
Based to experience
Photo credit - Photo by BRUNO CERVERA on Unsplash