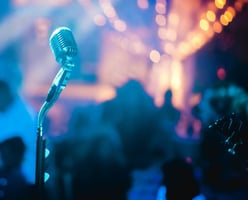 YOU ARE QUITE THE SHOWMAN?
JOIN US!


REFERENCE: FR_CSI_2017
Are you interested? Contact-us with the job reference.

JOB REFERENCE:
FR_CSI_2017
LOCATION:
Massy (91) - 20 kms south of Paris
MISSIONS:
Within a team of engineers, you are responsible for handling customer support calls.
You will work with customers and partners; answer their requests by e-mail and by phone, record incidents according to company procedures.
With the assistance of senior support engineers for incident analysis and reproduction, you will be motivated to find a solution to the customer's problems or requests. You will be evaluated on customer satisfaction.
ASSIGNMENTS:
Responsible for resolving problems raised by our customers from A to Z, you will ensure that they are handled in the most efficient way, with a focus on direct customer feedback. You will show a strong ability to identify and prioritize their requests.
As a witness to the customer experience, you'll share product improvement requests with us.
Planned trips: 10% maximum
SKILLS REQUIRED:
Knowledge of Unix, Linux & Windows
Knowledge of systems administration
Fluent English. German would be a plus
REQUIRED QUALITIES:
Enthusiastic about computer sciences, with a great ability to learn.
Good communication skills, ability to integrate into a dynamic environment
Ability to work under pressure
Organized, methodical
LEVEL:
Training & Experience: Degree (minimum 2 years' tertiary qualification) to Master's degree in computer sciences
No prior professional experience required.
REMUNERATION:
Motivating salary and conditions.
Photo credit - Photo by BRUNO CERVERA on Unsplash