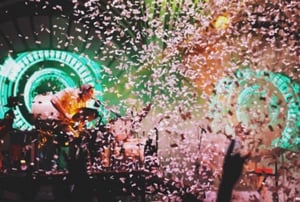 YOU ARE QUITE THE SHOWMAN?
JOIN US!

Reference: FR_PTE_2017
Are you interested? Contact-us with the job reference.

JOB REFERENCE
FR_PTE_2017
LOCATION
France - Massy (91)
MISSIONS
The main mission is to partner with ATEMPO's largest hardware alliances vendors to design technical joint solutions that will help us to grow our business with them all over the world. You will work in the presales organization but interacts with other Atempo departments such as Sales, Marketing and Product Management and in some cases with Innovation.
For this mission, we are looking for an outstanding high-experienced Technical Presales Consultant who will work closely with our Alliances (and Channels) Manager focusing on finding new business opportunities where our software could be integrated/embedded in partner's solution. In doing this, the Technical Sales Consultant would build a trusted advisor relationship with key Alliances partner's executives, evaluation team members and decision makers .
ASSIGNMENTS
Working with ATEMPO Alliances partners: educating, training, solution designing, and building joint technical solution for some specific vertical markets like HPC, Life Science,…
Help our Alliances partner to understand best practices around our software solutions, and how to demonstrate our key software advantages in different use cases
In partnership with the marketing team, formulate and create specific documentation to address best practices for specific use cases depending on primary storage and secondary storage infrastructure
Develop a deep expertise in storage tiering offerings to be able to understand customer's expectations as well as how around how customer's applications would be interfaced based on different global storage infrastructure design (from Flash, JBOD, Object Storage to Cloud)
SKILLS REQUIRED
Hands on experience on storage infrastructure (disk, tape, object, cloud) and data protection customer requirements,
Ability to network with senior technical executives being the technical interface between Atempo and our Alliances partners,
Strong speaking, writing and presenting skills: formal presentations, white boarding, webex, etc.
Educating Partner Organizations (Marketing, Sales and Presales) in Atempo software offering and Value Propositions,
More than 10 years of experience in the IT industry with at least 5 years minimum working as Technical Presales or Consultant on storage infrastructure and data protection,
Ability to understand how to move/copy large data sets from primary storage to a secondary one (on-premise or into public cloud, or both),
Technical background to be able to setup and follow-up onsite POC on partner labs, to design technical architecture and to build solution proposals,
Technical expertise in networking throughput considerations and large multi-vendors storage infrastructure (multiple PBs).
REQUIRED QUALITIES
Excellent written and spoken English, speaking French is a plus,
Willingness to travel (up to 50%),
Project and time management skills to be able to supervise multiple Alliances projects to completion,
Ability to effectively work in a team environment as well as independently,
Understanding of product differentiation and competitive strategy techniques,
Ability to work with customers and Alliances partners at both a business & technical level,
Ability to write technical papers (white papers, competitive documentation, software technology, etc.).
REMUNERATION:
According to experience .
Photo credit - Photo by Aaron Paul on Unsplash